Drink
Taste all the drinks
to enjoy your stay
From the traditional mint tea at the moorish café to the most trendy cocktails and the tasting of the best wines of the region, this is what the bars of LE SULTAN offer you.
Le Calife
Sit in a comfortable chair with a panoramic view of the sea and watch our entertainment shows and live bands music. Enjoy signature cocktails or try or wine selection. The blue bar terrace is ideal to relax on comfortable sofa and admire the turquoise colors of the sea.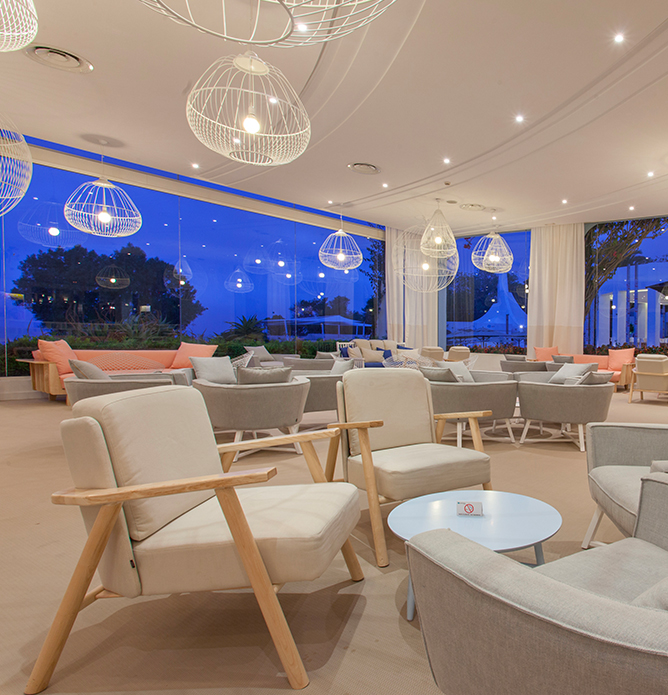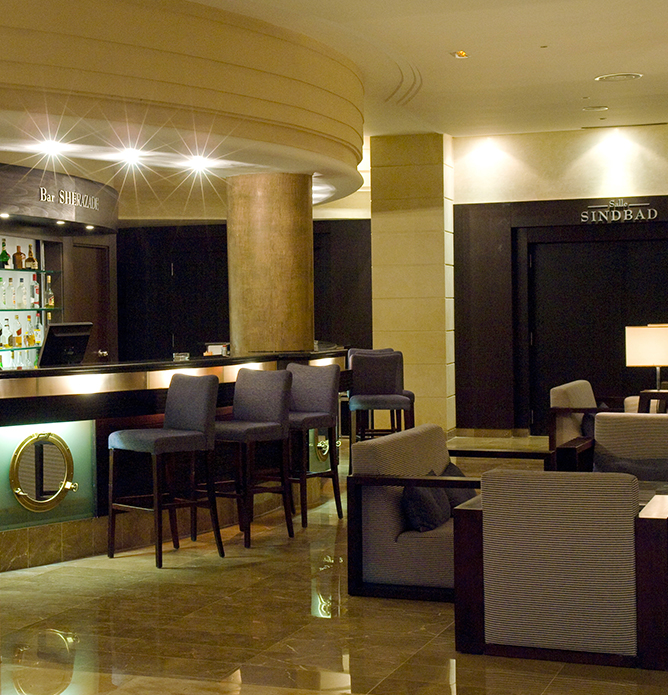 Sherazade
Located in the lobby of the hotel. Very cozy lounge bar, ideal to enjoy a glass of wine and appreciate the talent of our pianist Yoko. Every Wednesday the craftswomen of the region come to expose their craftsmanship skills.
Yasmine
The utimate holiday spot. Located on the top of our cliff overlooking the sea and very close to the pool. Smoothies and chilled beers are waiting for you in our pool bar. Open on daytime from April to November.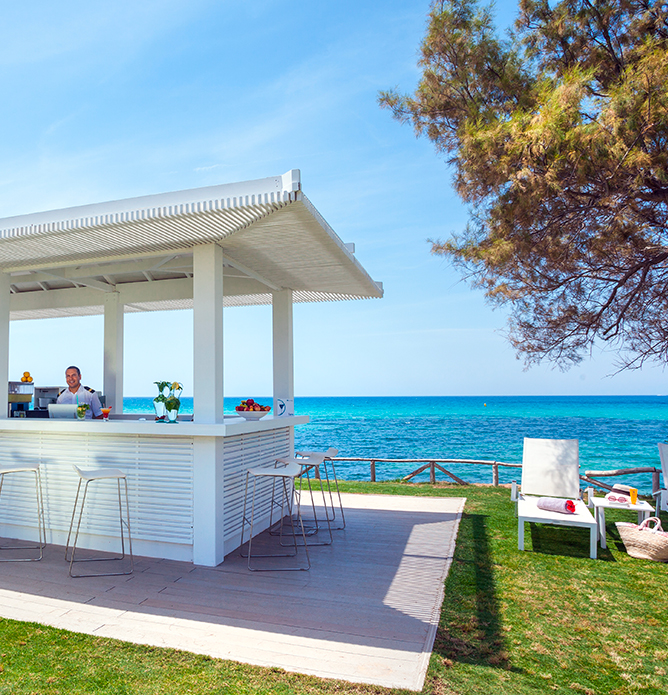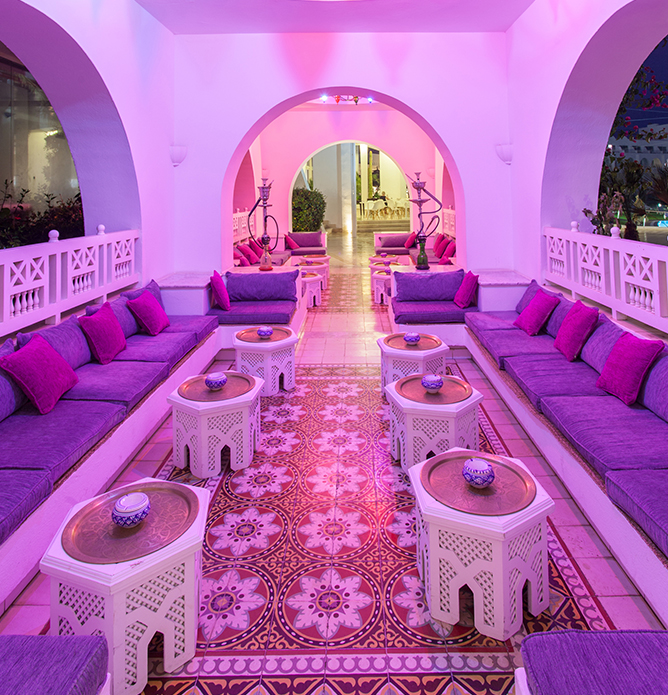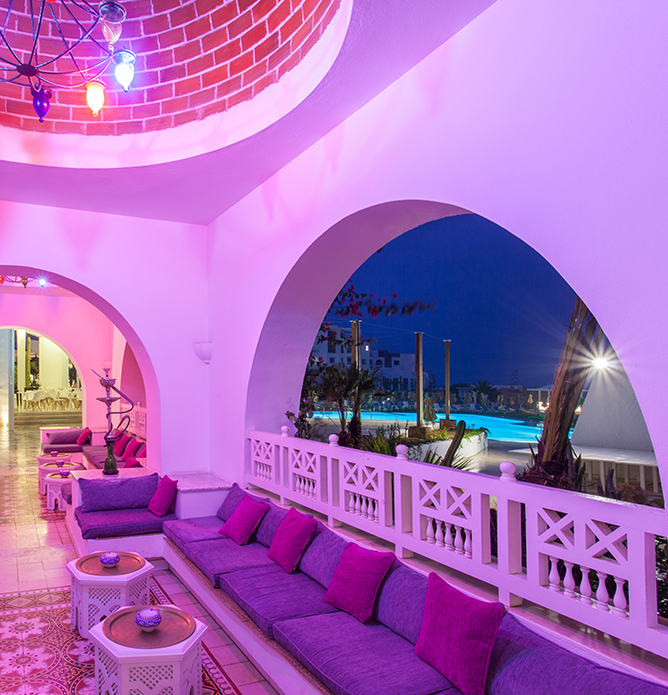 Diwan
Handmade cement tile floor over a century old, surrounded by palm trees, feel the atmosphere of 1001 nights in this Moorish architecture and taste our famous mint tea