Discover
Discover the history
of our country
3000 years of History in your hands. The Holiday Concierge at HotelLe Sultan organizes the best excursions to visit the most important landmarks and attractions in the history of Tunisia. Go to the conquest of Carthage, discover the roman amphitheater of El Jem or the beautiful blue and white village of SidiBou Said.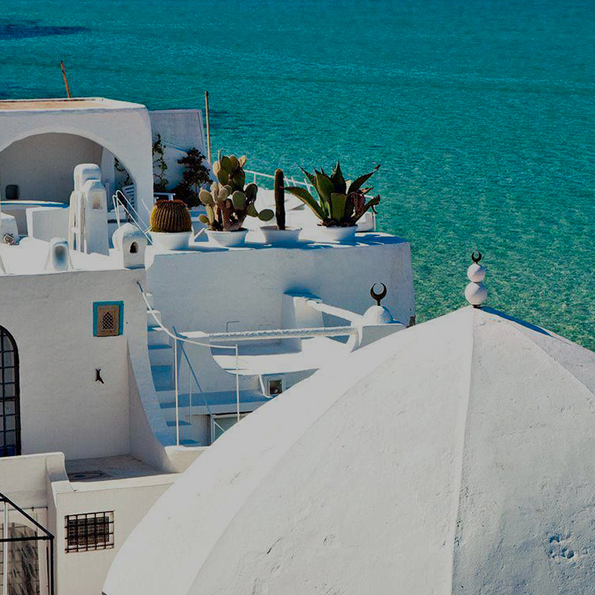 Hammamet and its fortified medina (3km)
Wander through the medina with its timeless charm, with its narrow streets and its houses washed in blue lime. At the corner of the outer wall, the Hispano-Turkish fort offers a marvellous view over the bay. Take a break at the famous cafe Sidi Bouhadid: the dome of the patron saint of sailors keeps watch over the shore, it will welcome you in with a mint tea or a refreshing drink. Admire the gardens of jasmine and the beautiful villas such as Dar Sebastian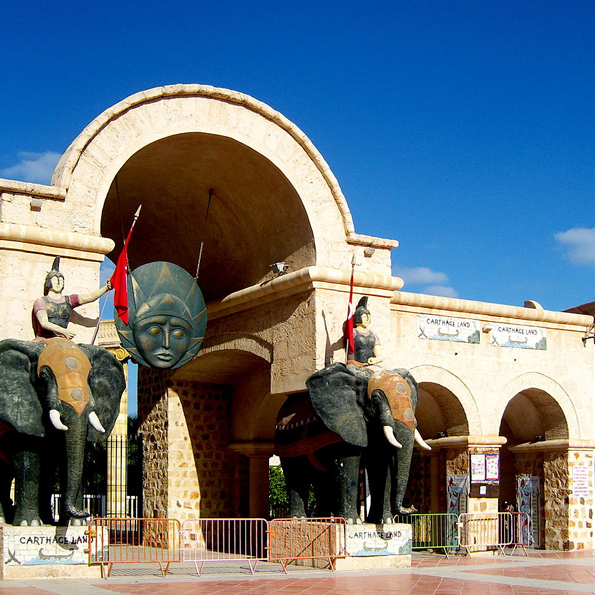 Fun and roller-coaster in Carthage Land (12km)
The ultimate family amusement park, entertainment and leisure come together with qualified staff to make you live unforgettable moments and spend a day full of emotions. Twenty themed attractions await you to relive the experience of Carthaginian times.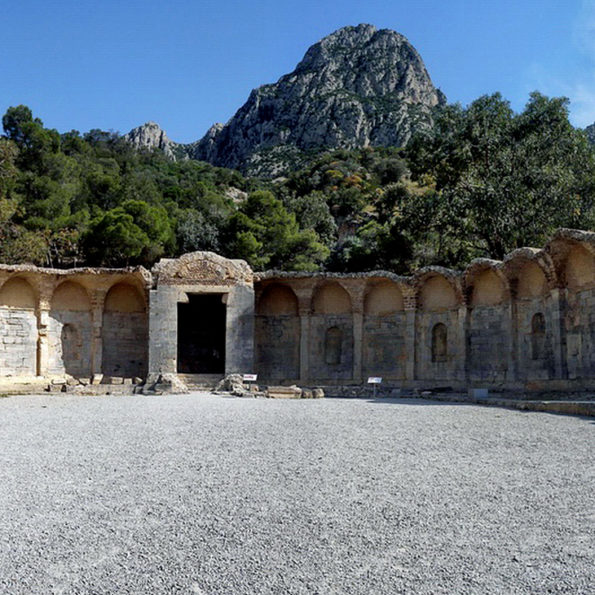 National Park Djebel Zaghouan, Water Temple and village of Takrouna (58km)
The Water Temple was built by the emperor Hadrian, around the year 130 AD. J.-C, who launched the construction works and built a Temple at the level of the main source. It is a collecting basin in the shape of a hemicycle at the foot of the djebel. This nymphaeum resembles an open scallop shell, embedded in the mountain. It is located at the foot of Djebel Zaghouan, the park is famous for housing one of the highest mountains in Tunisia (1295m) offers a suggestive view of the mountains and the valley, decorated with trees and many bushes. A few kilometres away is Takrouna, the picturesque Berber village on top of a rock.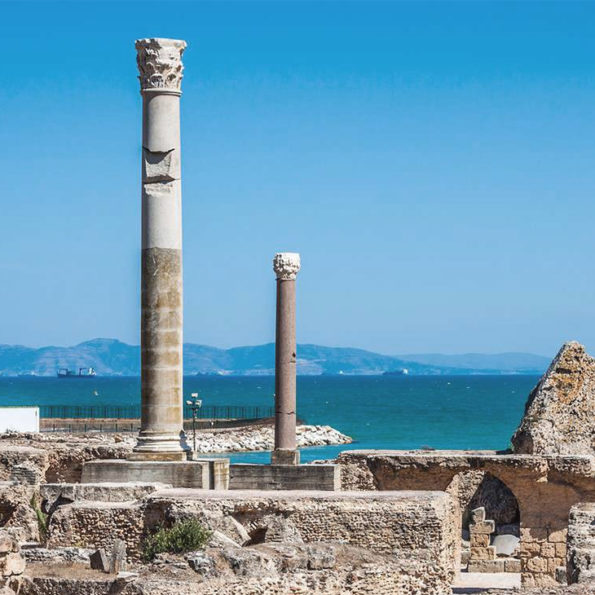 Go to the conquest of Carthage (78km)
Listed as a UNESCO world heritage site, Carthage was founded by the Phoenician Queen Elissa, also known as Dido, in 814 BC. Longstanding rivals of the Greeks, the Carthaginians – also known as the Punics – were in control of a network of trading posts in the Mediterranean, from Spain to Sicily. The Romans destroyed the city in 146 BC, then rebuilt it and made it the capital of the rich province of Africa.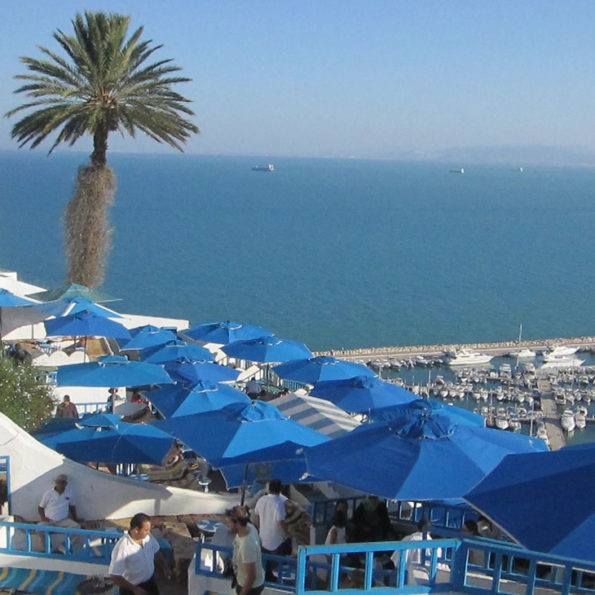 Sidi Bou Said the beautiful Blue and White Village (84km)
Sidi Bou Said is an elegant village where the blue and white houses jostle with each other on the hillside, facing the sea. Stretching out close to these inspiring locations are the beaches of Gammarth and La Marsa.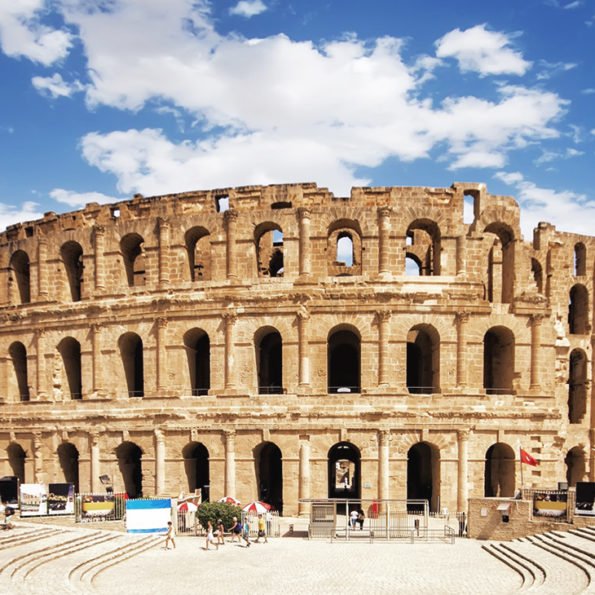 Discover the roman amphitheatre of El Jem (123km)
Not many ancient sites are as impressive as the Roman Coliseum at El Jem. In this enormous amphitheatre, inspired by the one in Rome and architecturally flawless, epic entertainment was put on pitting hunters against wild animals. It is listed as a UNESCO world heritage site.